Teams 2 and Team 7 were both working on a plot of land owned by a family with three generations living there.  Team 2 was working on building a new front deck for Sheri and Barry.  Sheri and Barry were very grateful and generous to the team, which was really neat to see.  Team 2 finished up their work on the deck Wednesday.
Team 2 with Barry and the new Deck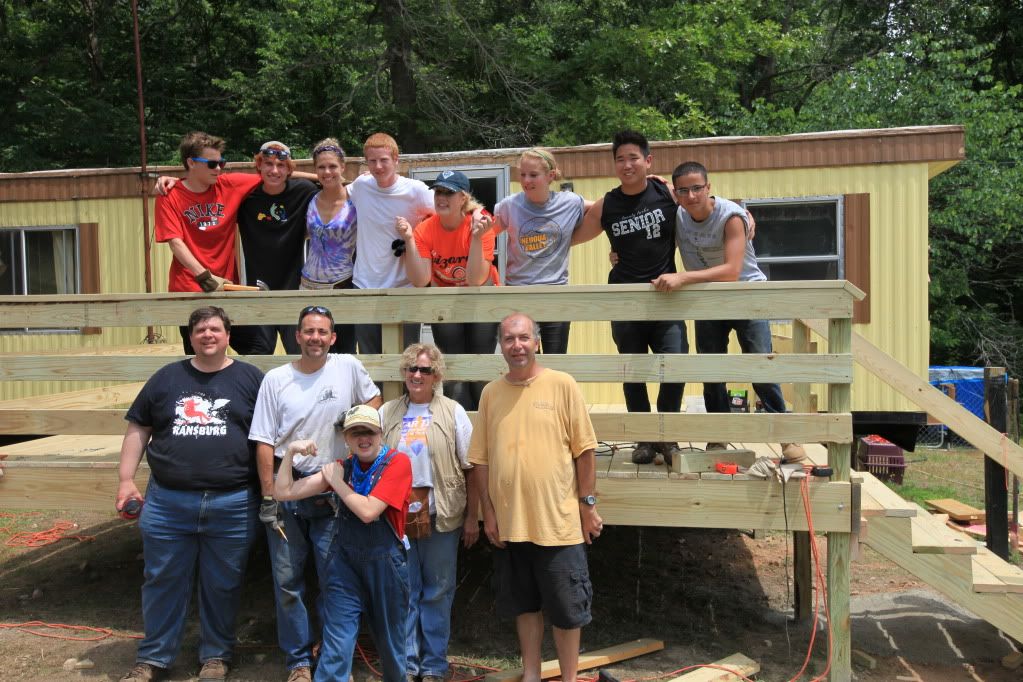 Team 7 is building a garage for Shari's father, Robert and his wife.  There was already a slab there, but Team 7 has been hammering and cutting there way toward building a new garage.  Pretty cool.  They had the frame up with the last bit of the wall going on while I was there.  They're now working on building the roof trusses.   Really good project and the team was in a really good mood.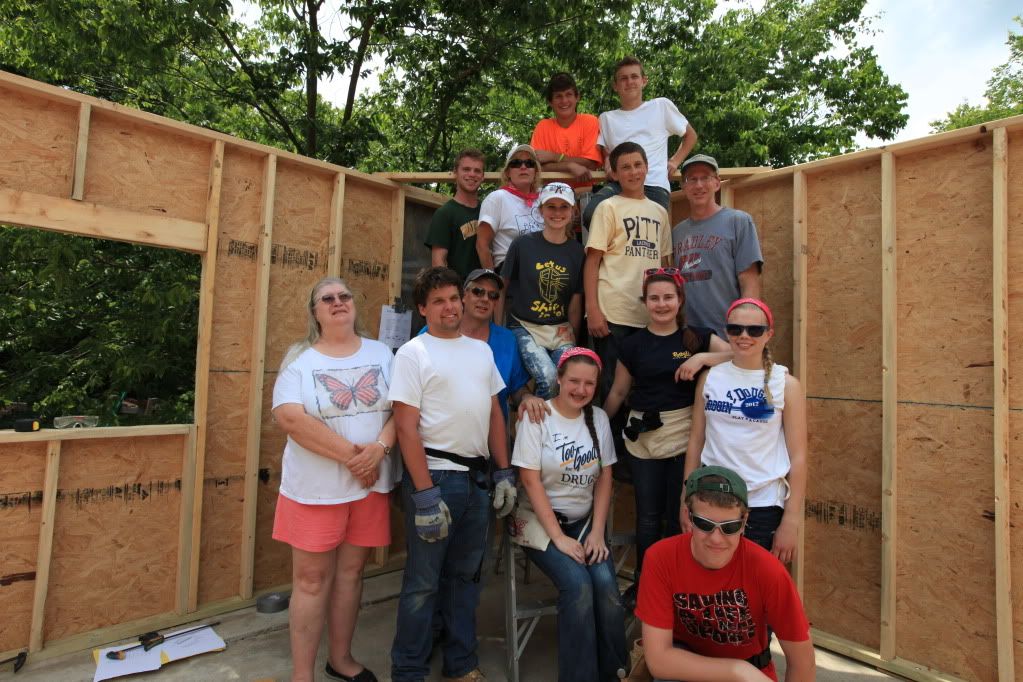 Team 10 is working on a 110 year old home that survived the tornado right in the middle of the strike path.  It is up the hill from the high school that was hit.  Team 10 is helping to strip the inside of the house down and then save the boards that they can.  This is a tedious job, but they were still going strong in the afternoon after a nice water break.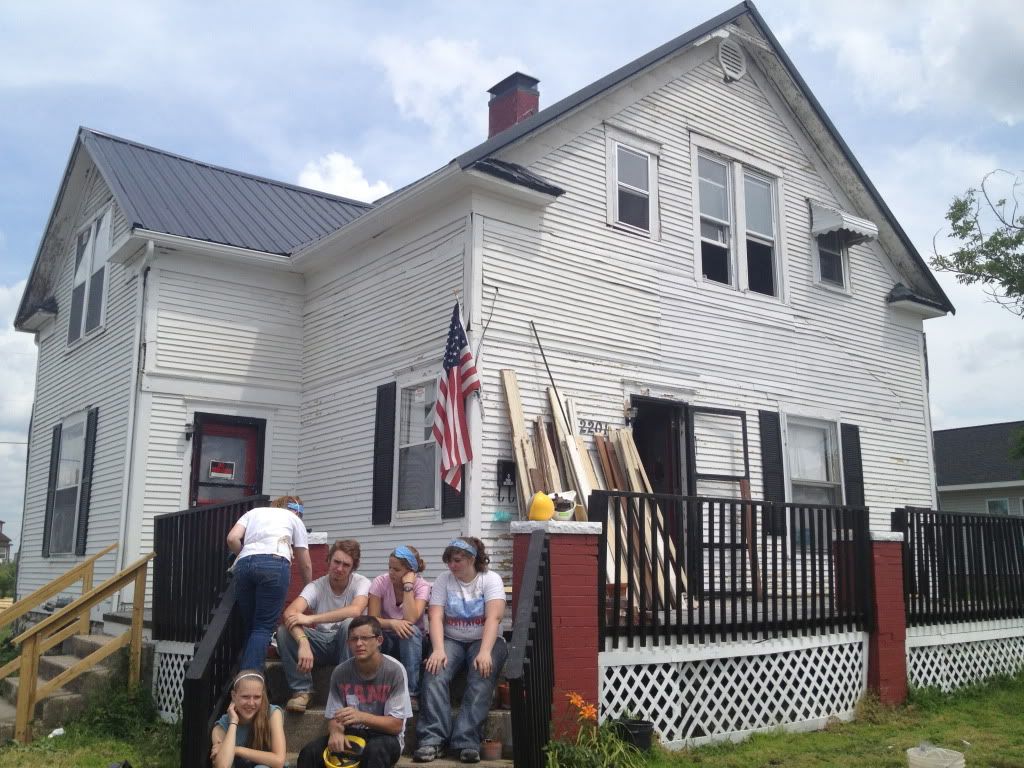 Team 5 is refoofing a home as well.  Team 5 took all of the shingles off and then they put new plywood down and were finishing that up while I was there.  They are the dirtiest team for sure and look like chimney sweeps, but they were working hard and getting the job done.
I went to visit my last team – Team 8 – but when I got out there they had already backed up, so they're the first on my list Thursday.
Wednesday Night was our special night because we were invited to First Presbyterian Church of Joplin for dinner.  So, we loaded up all of our vehicles and headed over there for dinner.  Dinner was incredible!  Great home made church food for 150 people and some of the homeowners were able to join us.  Everyone was in high spirits after a really nice dinner.  The Sophomores planned and led us in worship at the church.  Another amazing service.  Our theme was Giving: Hope.  We then loaded back into the vans and headed home for small groups and lights out.  Hope all is well back home!  God bless!
Pastor Robert