Tuesday was a really beautiful day in Alma.  It was perfect weather most of the day for sitting on the porch and enjoying being outside, so it was just a little hot if you were on a worksite all day, but we'll take that any day.  It was cooler than Joplin!  I'm uploading pictures to photobucket overnight from different peoples cameras – so if you wanna see more pictures click HERE.
I visited two sites again on Tuesday.  I visited Team 4 and Team 10.  Team 4 is working on a couple in their early 70s home.  The husband is a truck driver who is still driving in his 70s to make ends meet.  The wife is extremely gracious and brought out ice cream sandwiches while I was there.  Team 4 is currently ripping off all of the stucco and boards on the home in order to redo the siding.  They had gotten a lot done when I arrived on Tuesday and after working with them for an hour or so I realized it was pretty tedious work to be doing for the past two days.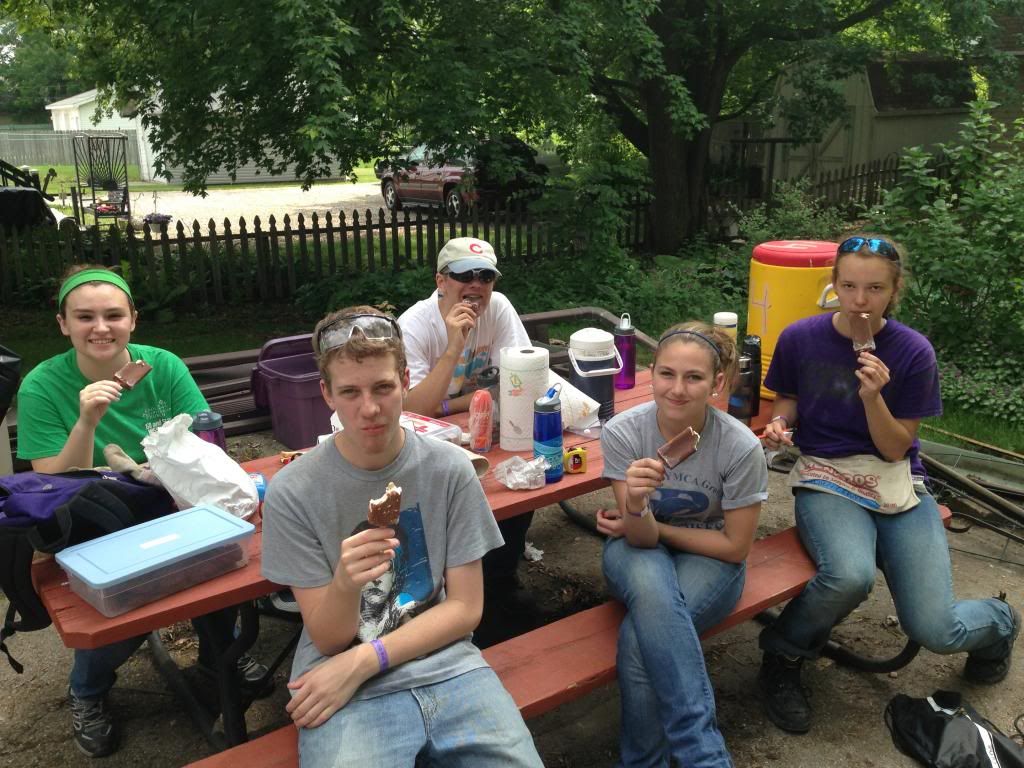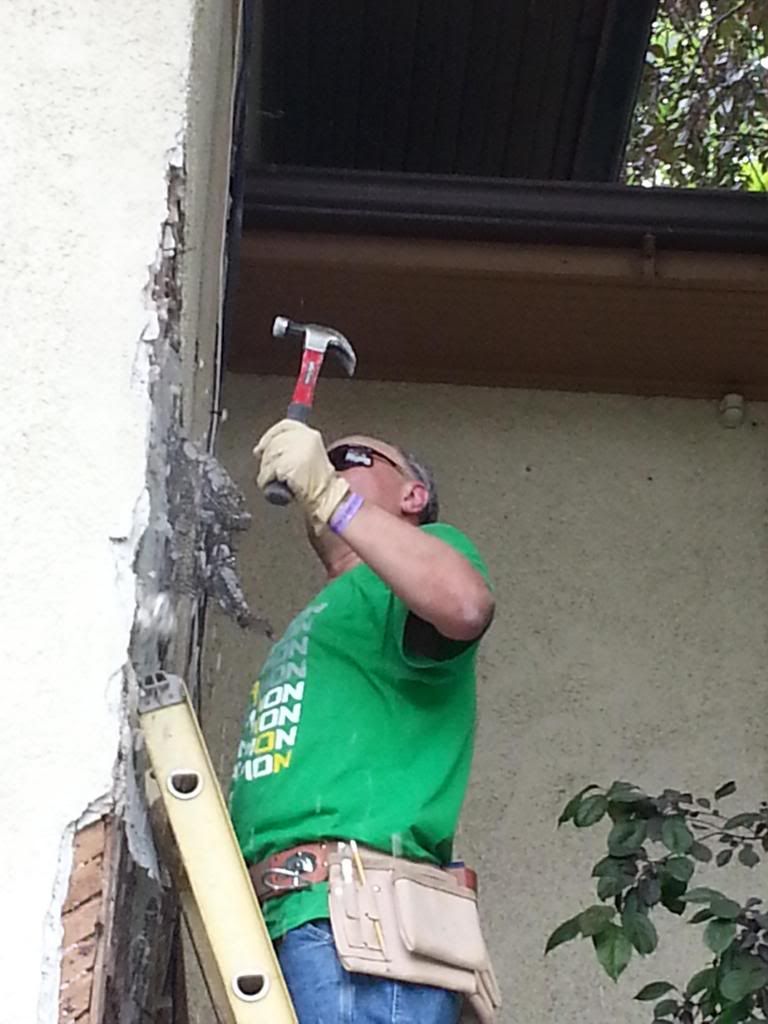 Team 10 is working with a man who was shot when he was two years old and has been paralyzed from the waste down since.  They are repainting his home and repairing an older storage building next to his house.  They are also going to be sealing a really amazing deck that was made by a previous group for the home owner.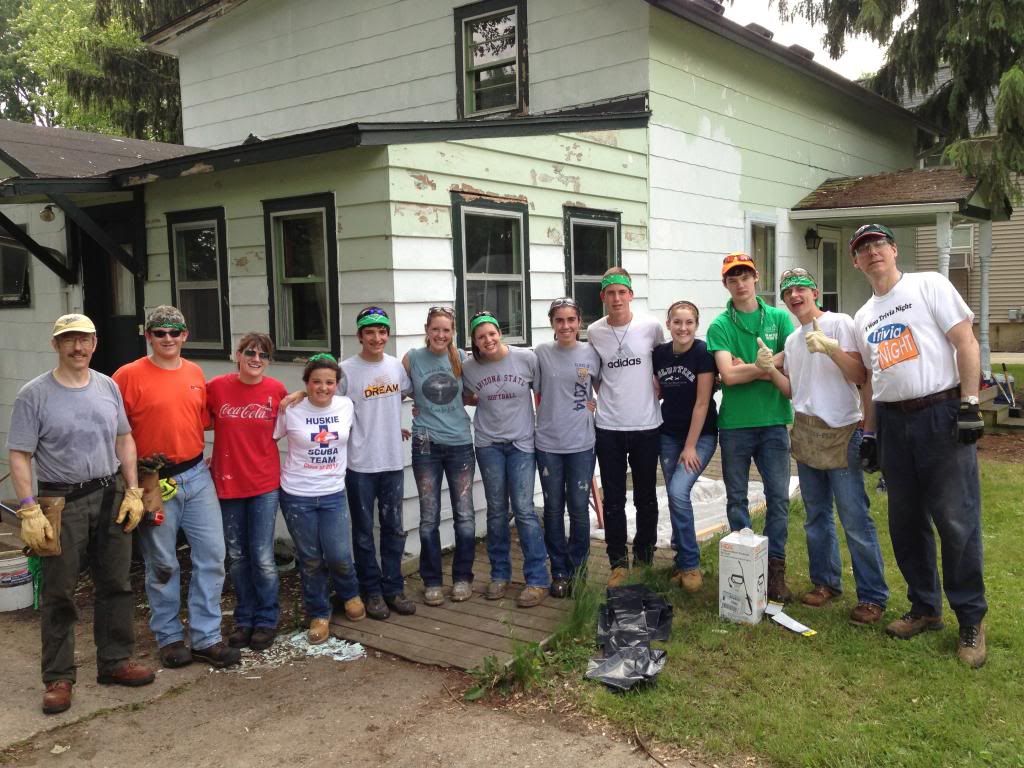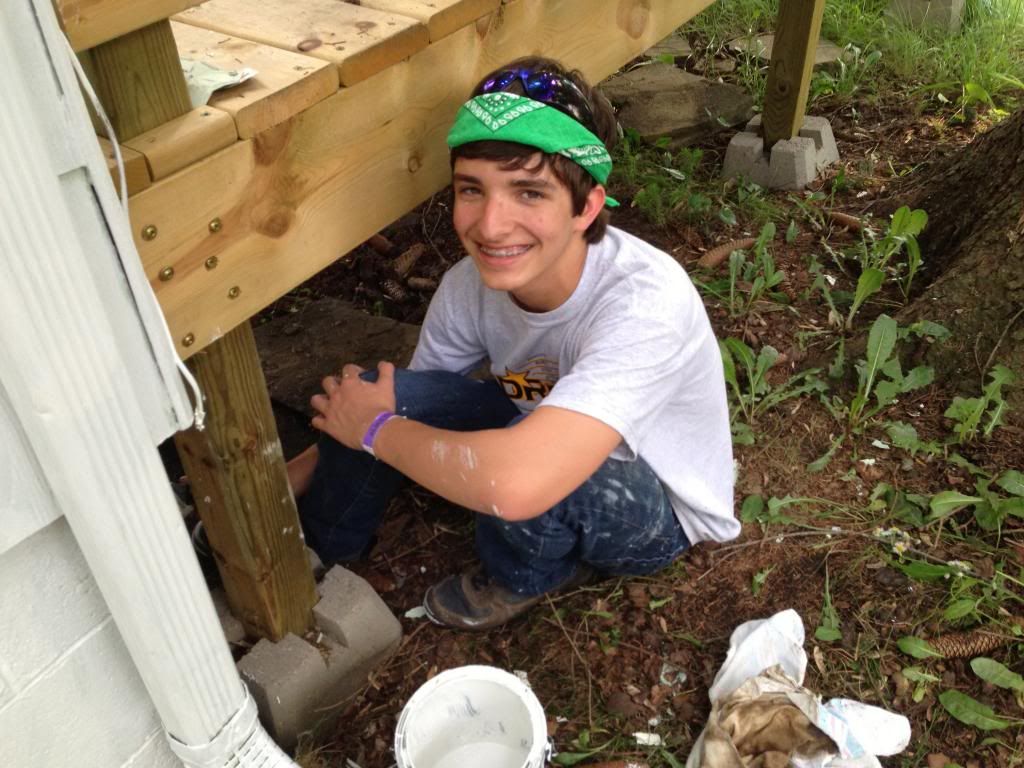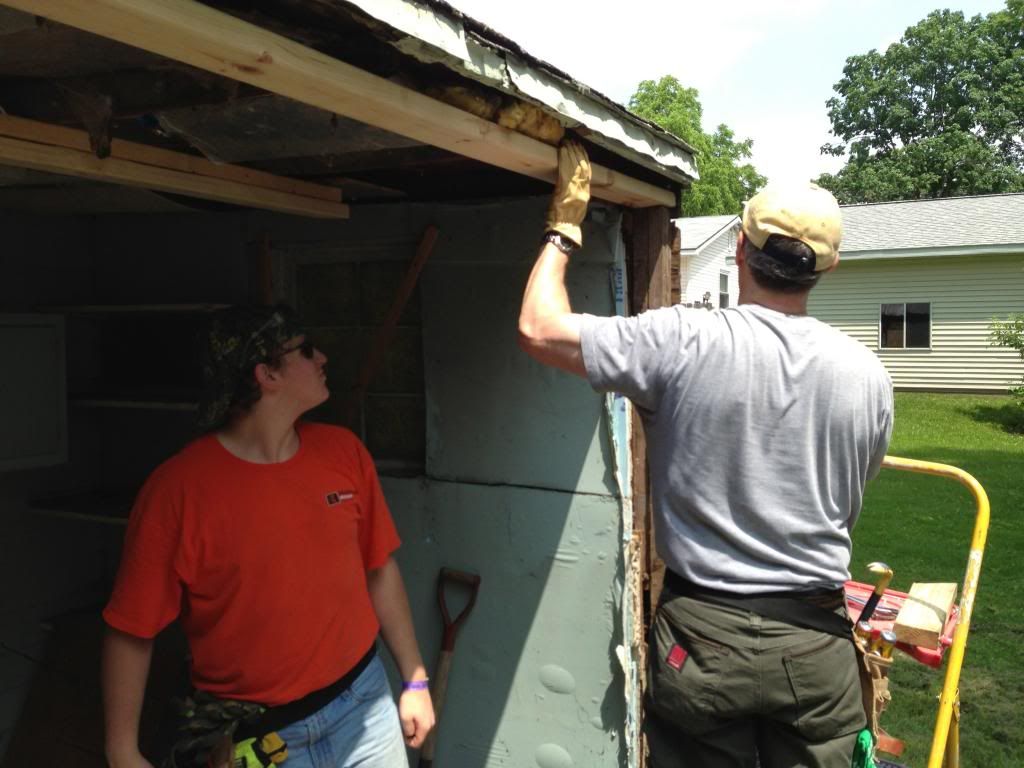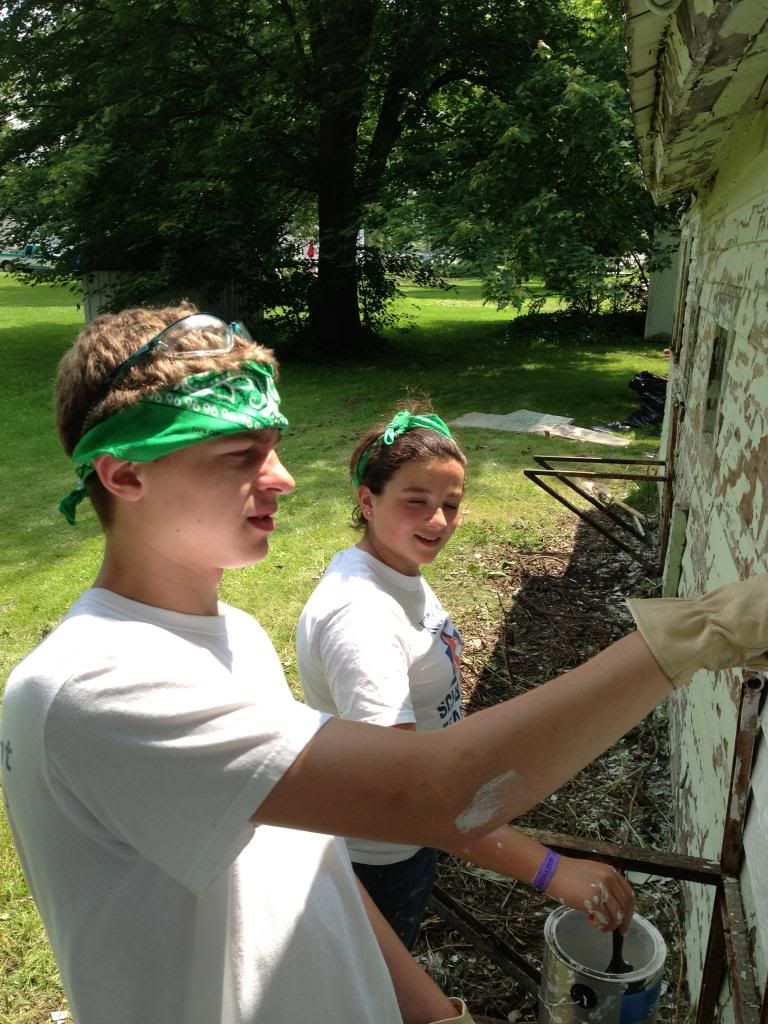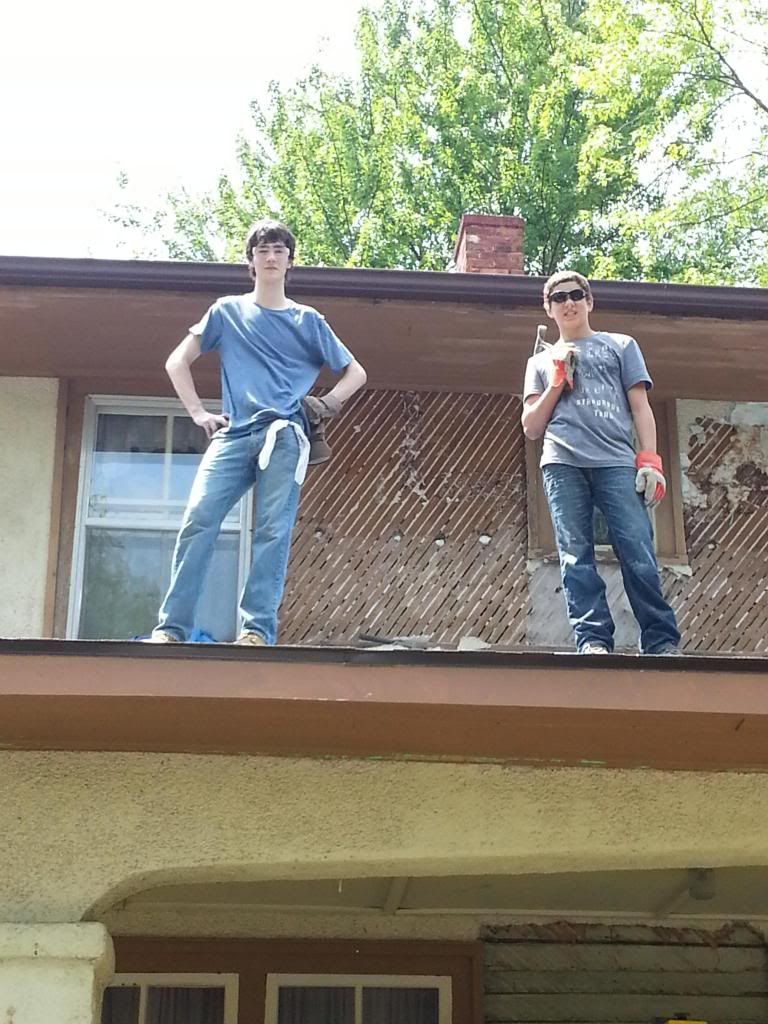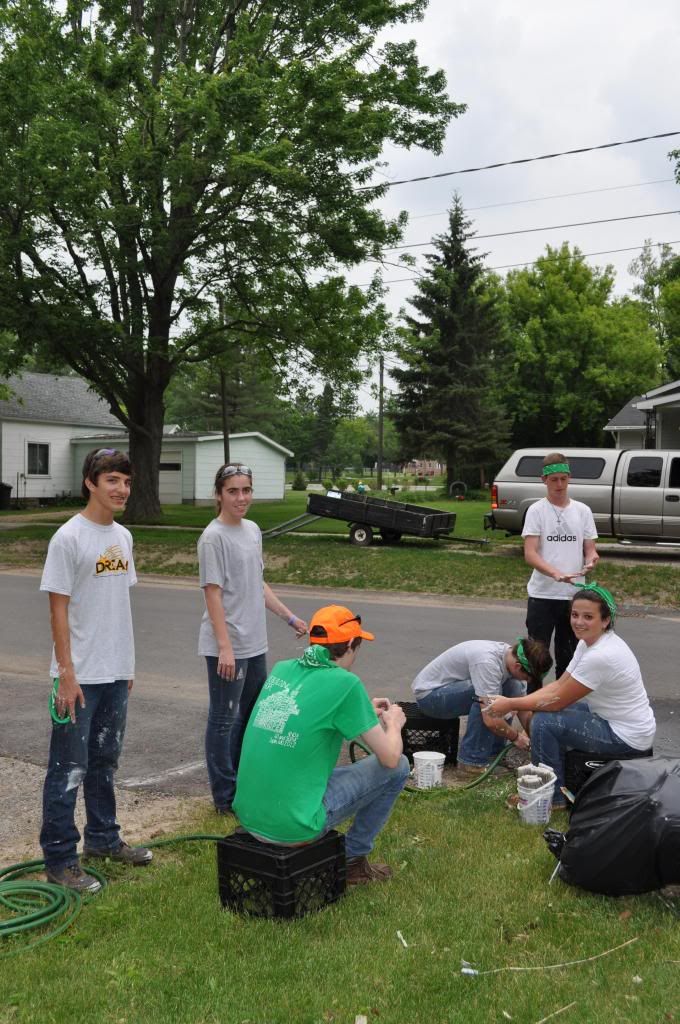 We returned home and got cleaned up and walked down the street to First Pres of Alma for dinner from our amazing cook team once again.  We had tacos for dinner and birthday cake for dessert for our three birthdays of the week.

Worship was led by our Juniors on the topic of doubt.  Three juniors spoke and there was a really good acting out of the Doubting Thomas story from John 20.  We split up into our small groups to debrief the day and then were off to bed.  Lights out was once again easier than the first two nights.
Shout Out Catherine Tanck.