Team 3 is working with Catholic Charities to add siding to a home.  While I was there they were cutting all of the specialty pieces to go around the windows and the angles of the roof.  I also got to sit in on their lunch time devotion.  Our theme for Tuesday was – what is hope?  It's always a pleasure to sit and listen to our high schooler's discuss how they see something and hope was no exception.
 Team 3

How the siding looked: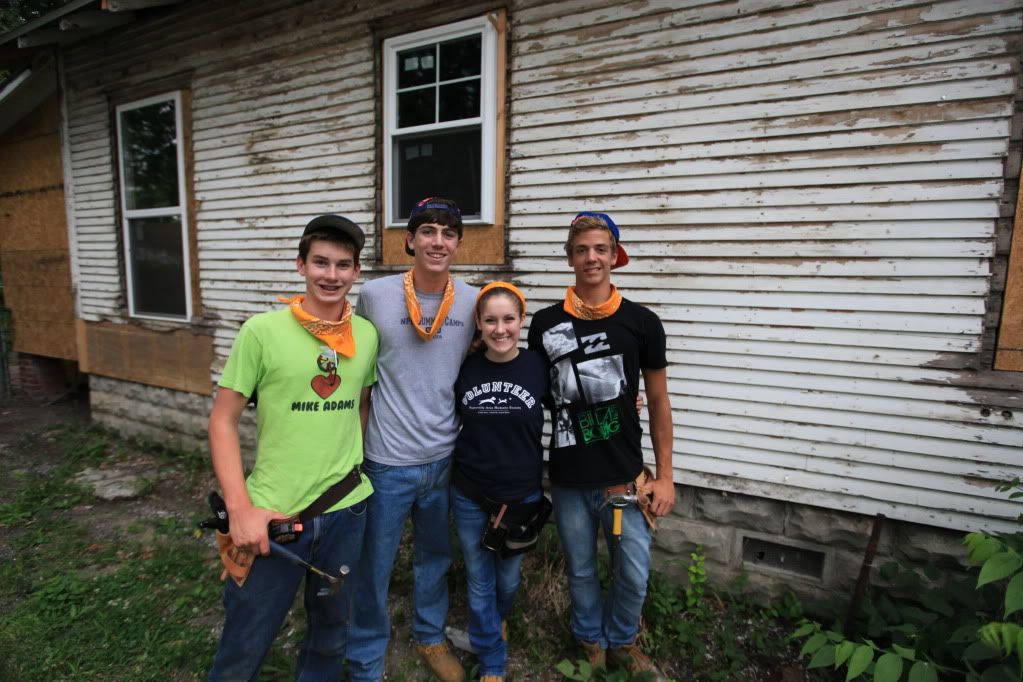 The new green siding: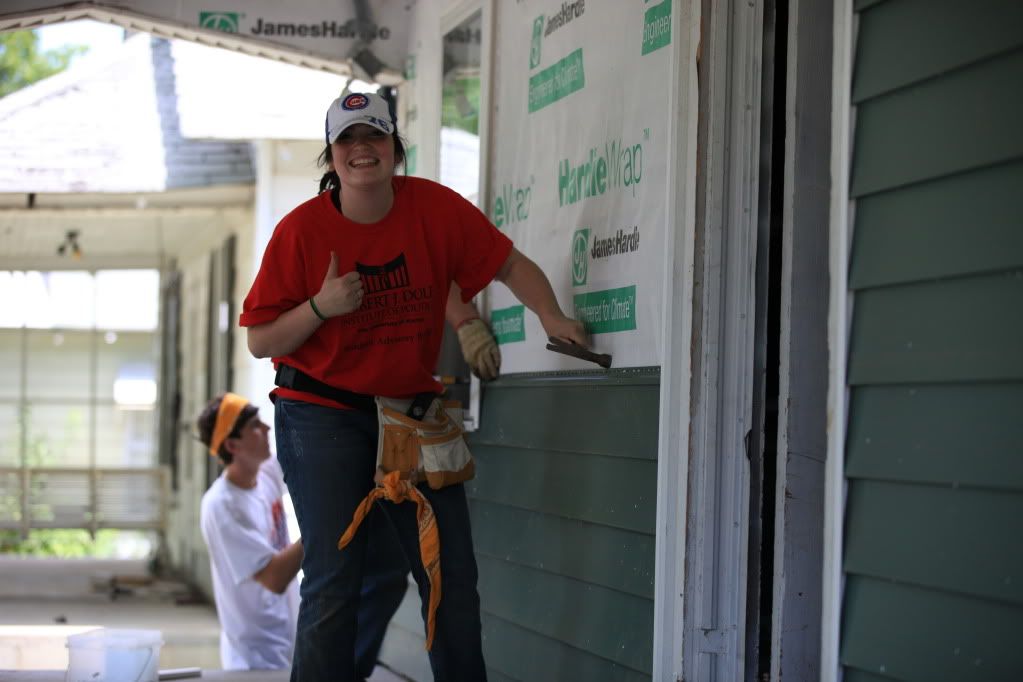 Team 12 is reroofing the home of a really nice woman, Kathy, who has her daughter and grandson, Lee, living with her.  I arrived as some of the team was on the roof scraping shingles off and the other half of the group was on the ground picking up the shingles and putting them into the dumpster.  By the end of Tuesday they had finished an entire side of the roof.
Team 12 Roofing Away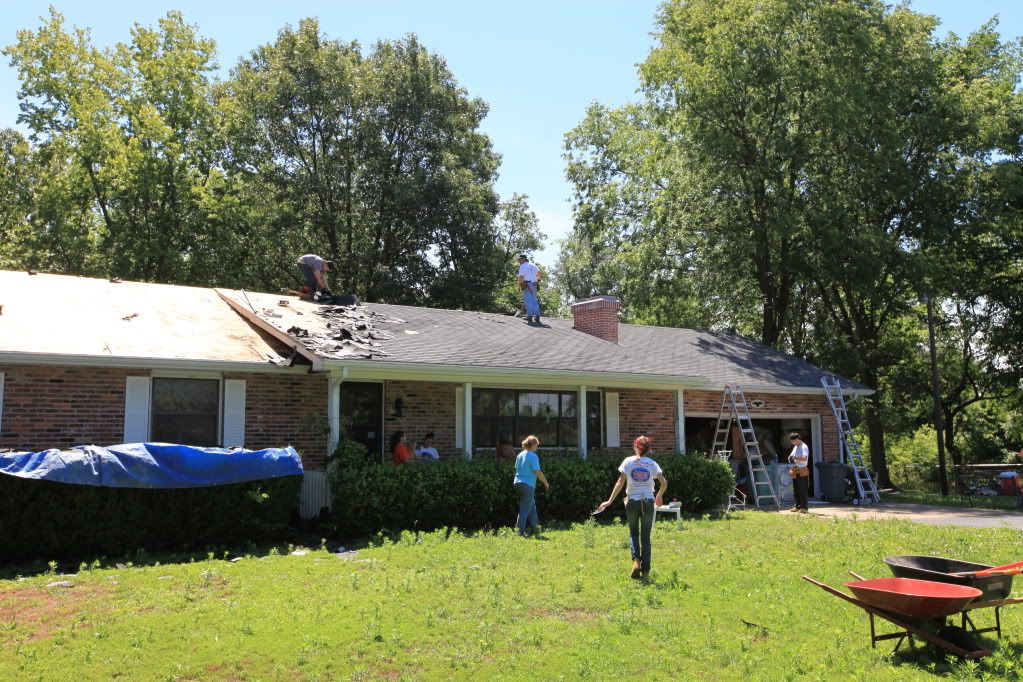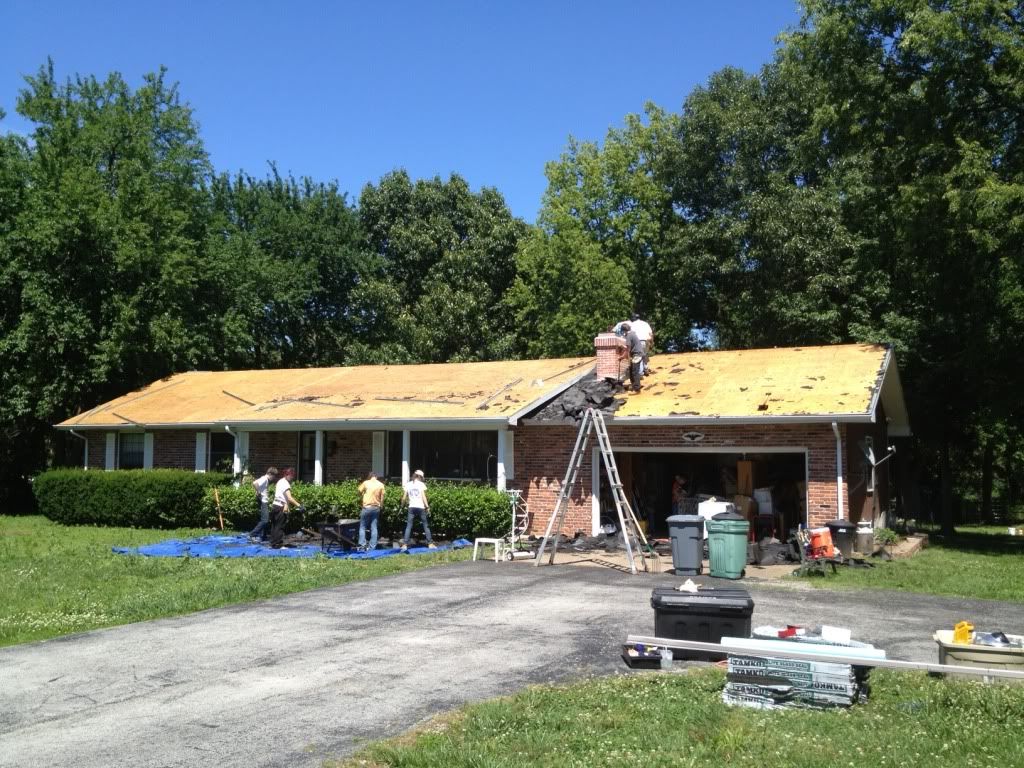 Kathy, Lee, Amanda, and Kathryn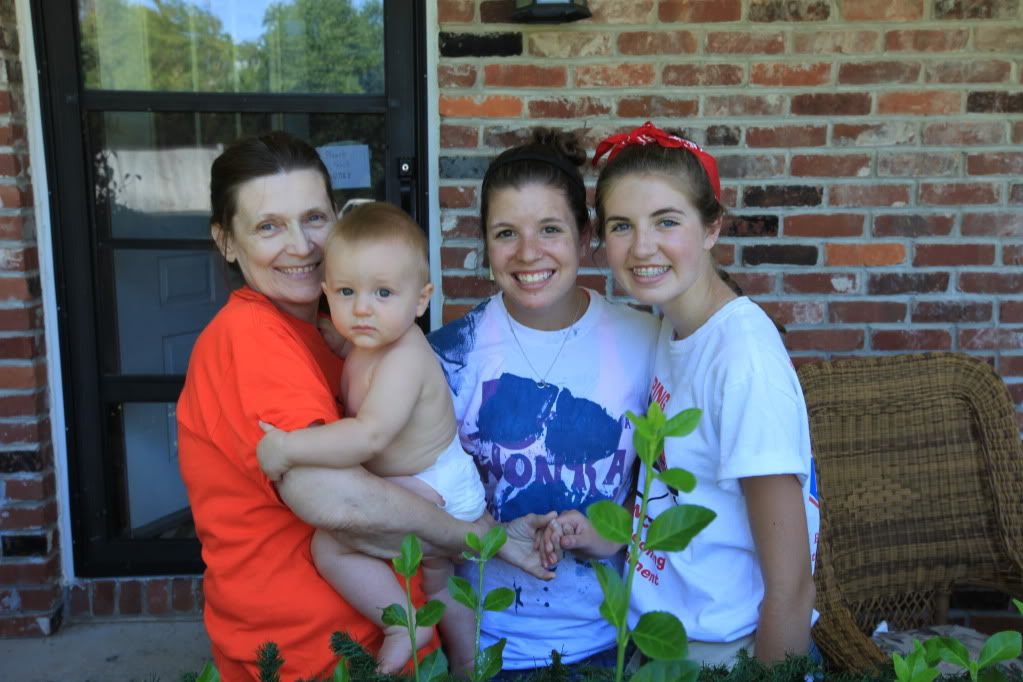 Team 9 has torn down the attached back bedroom on the home they are working on and are now in the reconstruction phase.  This home was on the edge of the tornado and the added bedroom had so much damage that it was easier just to tear it down and start over.  They are also repainting the house.  When I arrived they had two walls constructed and I got to help them put them up.  They also finished painting an entire side of the house.
The Old Structure in the Background:
The Old Structure Now with Walls Going Up in Background

Team 6 is working right down the street from Team 9.  Team 6 is working on Wanda's home.  Wanda suffered quite a few injuries during the tornado, a broken elbow and knee, along with many other scrapes and bruises.  Hearing her story was quite powerful.  Team 6 is installing gutters on her house and they are also helping to put in her new pool.  They have built a deck for the pool and assisted a professional pool person in getting everything set up.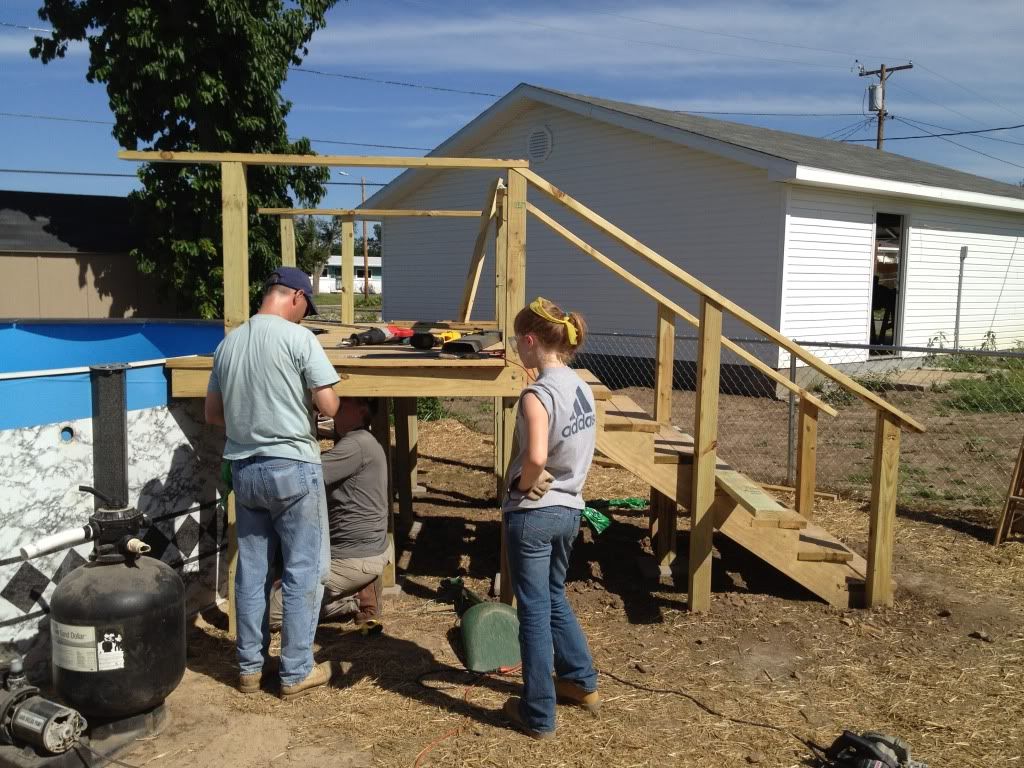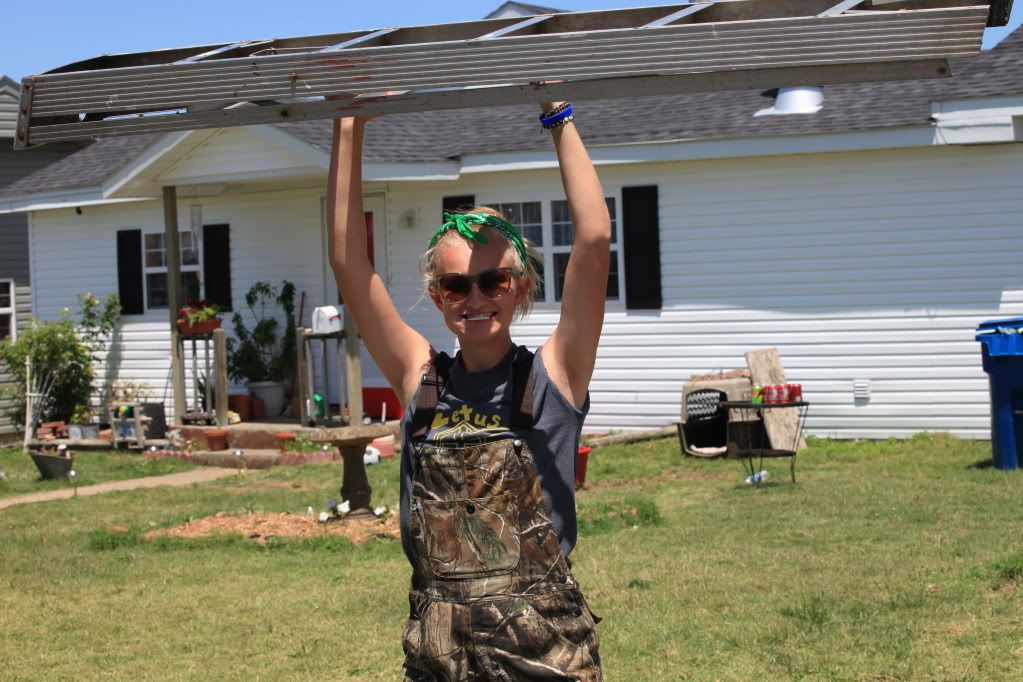 We returned home and everyone was pretty wiped from the day.  The 24 Juniors led us in a powerful worship service.  We started out in darkness (hopelessness) and then sang This Little Light of Mine as the lights came on representing hope.  We had five powerful testimonies from our Juniors as well.  Go and Serve 2012 has entered the "fully running" phase.  Everyone is moving and grooving at their worksite and we have our routine down.  I pray that all is well in your neck of the woods.  God bless.
Pastor Robert