I had to start another Photo Account – to see more photos of different groups click HERE.  It's Friday morning here.  The week has flown by and everyone is out on their worksites right now trying to get everything finished up.
On Thursday I visited my last two sites to get to.  Team 9 and Team 11.  Team 11 is working for an awesome older woman who has fallen on some difficult times in the past year.  She is a big care taker in her neighborhood, so Team 11 told me that her neighbors keep bringing cookies, tools, and ladders to help their team out.  They are repainting her home: inside and out.  They are also doing some basic repairs to the overhang on her porch.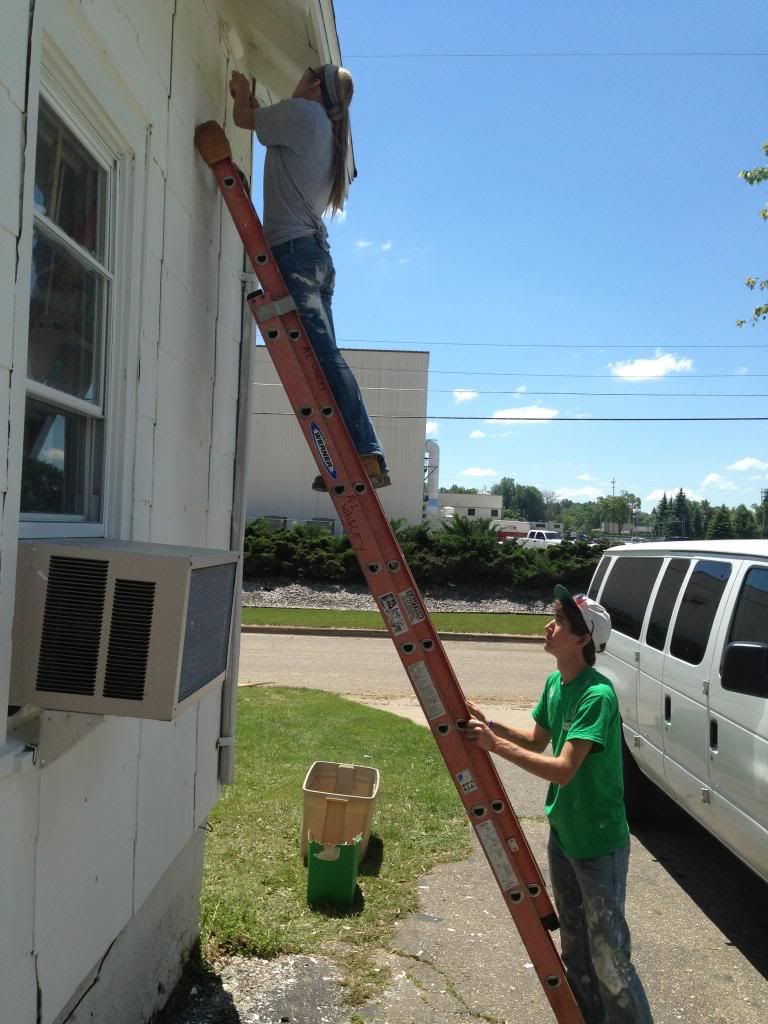 Team 9 is residing the entire house of an 84 year old farmer and his wife who suffered a stroke 5 years ago. The owner is extremely friendly and walks around and talks to the team each day. There are a lot of crazy corners on the house, which is 101 years old, so Team 9 was trying to cut all of the siding to fit just right.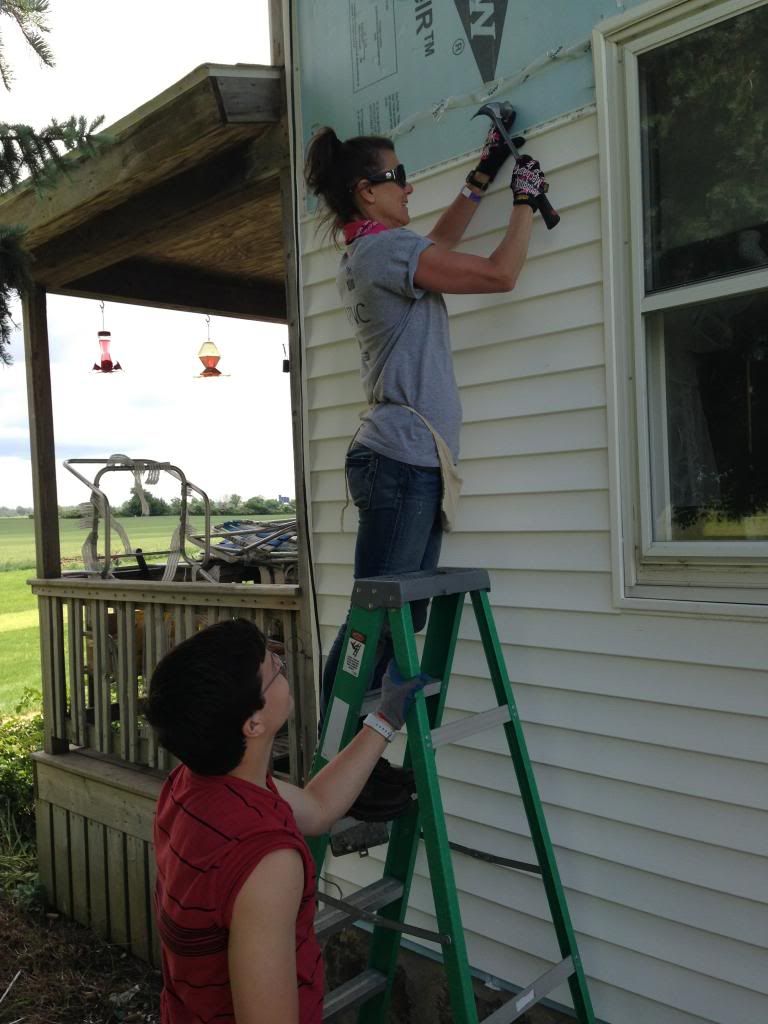 We returned home to clean up and head to dinner. We had a special treat of Jambalaya, made by one of our Alma College connections – that was not too spicy. The cook team and our Alma College helpers – John and Sally.
Worship was led by the Freshmen on the topic of inaction. They had a revised version of the story of the Ants and the Grasshopper. We then had small groups and got ready for bed.