Remember there are more pictures at photobucket here.
I started the day off visiting Team 8 – the only team left on my list.  They had moved from being a little outside of Joplin to the center of the strike zone working 0n a house owned by Mike and Betty.  They are adding plaster to the ceiling and walls so that you cannot see the lines from the separate pieces.  They had been outside during for Monday-Wednesday, so it was refreshing for them to have a home in which to work.  Mike and Betty joined us for our lunch time devotional, which was really cool.  We were the third team at their house this week – and we were charged with fixing some of the things done incorectly from a previous group.  I tried to imagine what it would be like to have three different church groups come to my house and do work every week – with some of the work having to be redone.  That would be really difficult and frustrating.  Our topic for Thursday was Receiving: Hope, which I think fit in really well with where we were at in the week.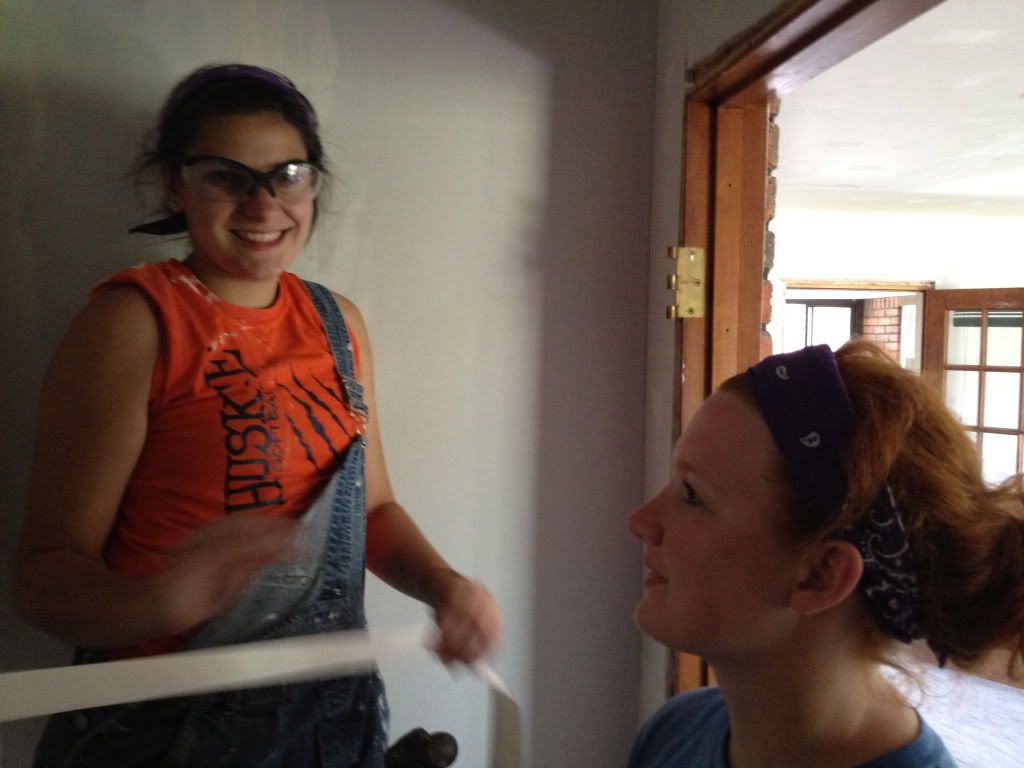 Team 6 was moving right along.  They have finished the gutters and are now focusing on the pool and the pool deck.  It was cool to see how well the team has congealed throughout the week.
Team 9 finished putting their three walls up on their rebuild of the back bedroom.  They are joining Team 5's group on Friday to help finish up their roof.
Team 5 has shingles going down on the frontside of the house and they are working on getting the paper down on the backside of the house so they can start shingles there as well.
The Freshmen led us in worship Thursday night.  We had five people give testimonies and we ended with a Passing the Peace dance party.  It was really cool.  Everyone is tired so it was nice to lie down Thursday night.  Hope all is well at home.  Jesus loves you!