This week, we are working with the Gratiot County Commission on Aging.  Monday was cloudy with the possibility of rain all day – but we were able to work most of the day.  We had to move some teams to different sites for the day.  I visited two sites Monday.  It's always extremely exciting to see teams on the worksites after all the of the work that has gone into planning Go & Serve.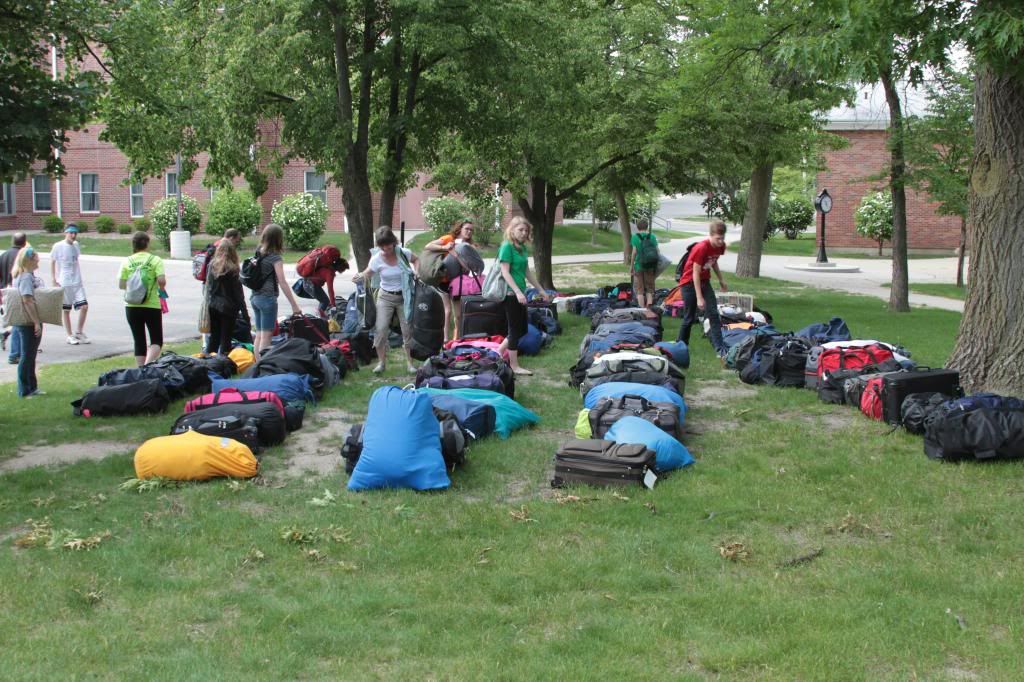 First, I visited Team 3 and Team 8 who are doing work on a home for a woman who had major back surgery this spring.  Team 3 is working on repainting the entire home and were putting down a layer of primer on Monday and Team 8 is working on redoing the front porch of the home – when I arrived they had moved the stairs and had ripped up all of the old base boards.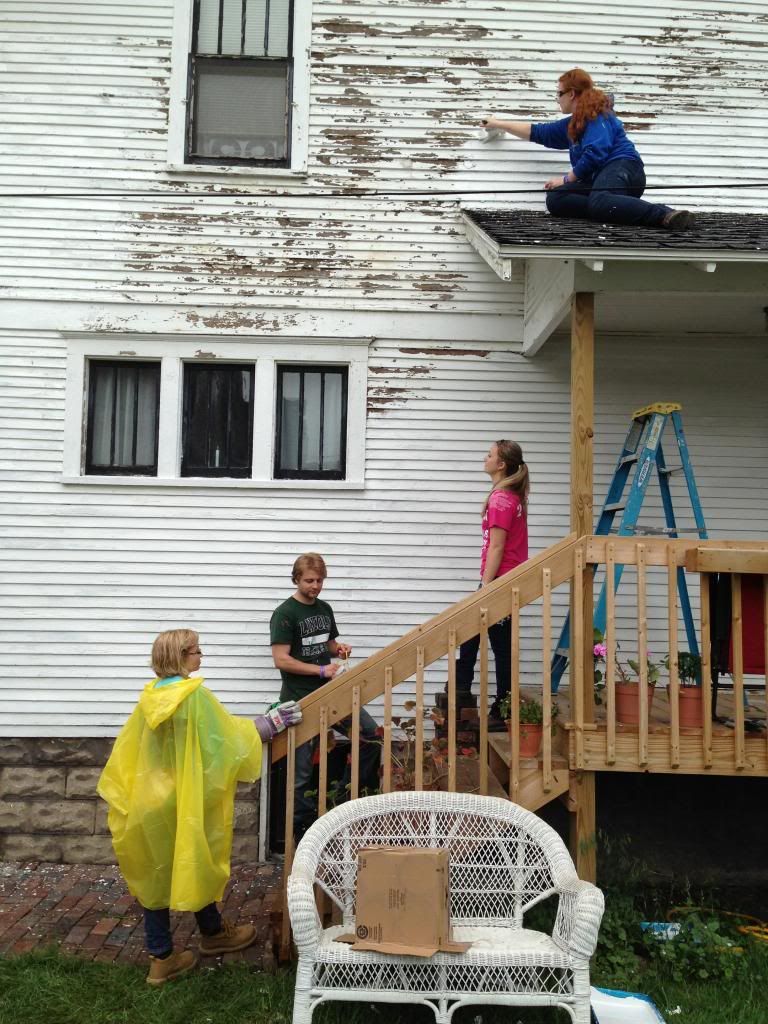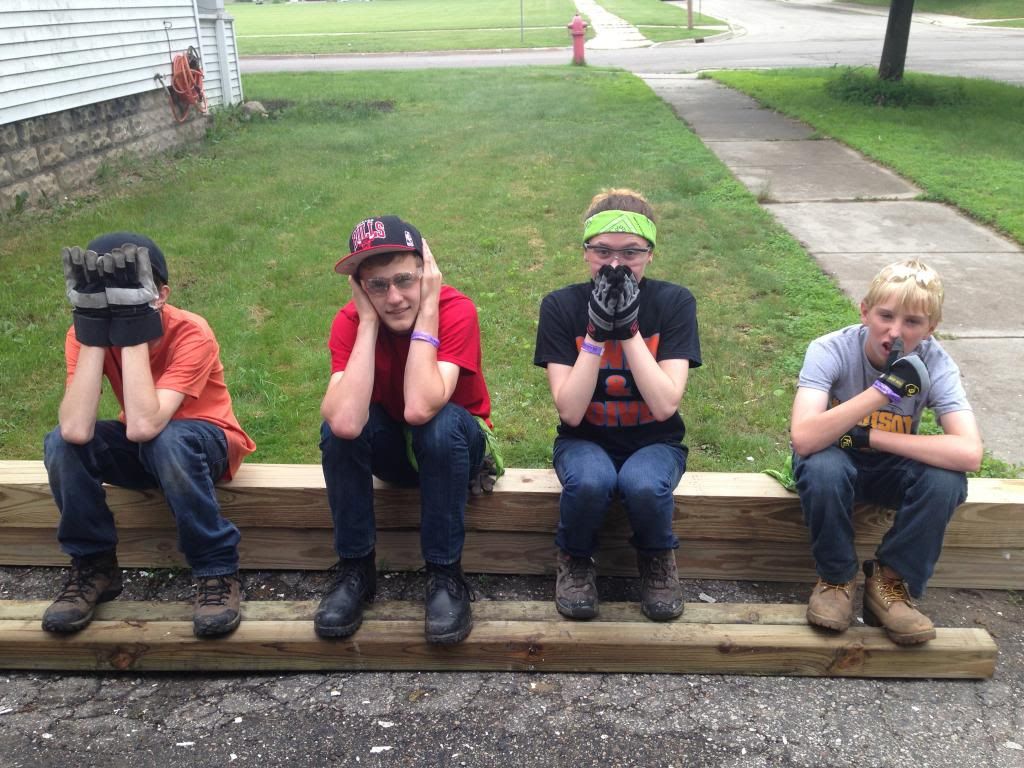 Second, I visited Team 2 and Team 6 who were working on a home owned by a former dentist who been tragically paralyzed 5 years ago and his wife.  Part of the group was painting the house – layer down a coat of primer.  The other part of the group was framing windows and doors in a room where they will also be dropping the ceiling and also putting in insulation.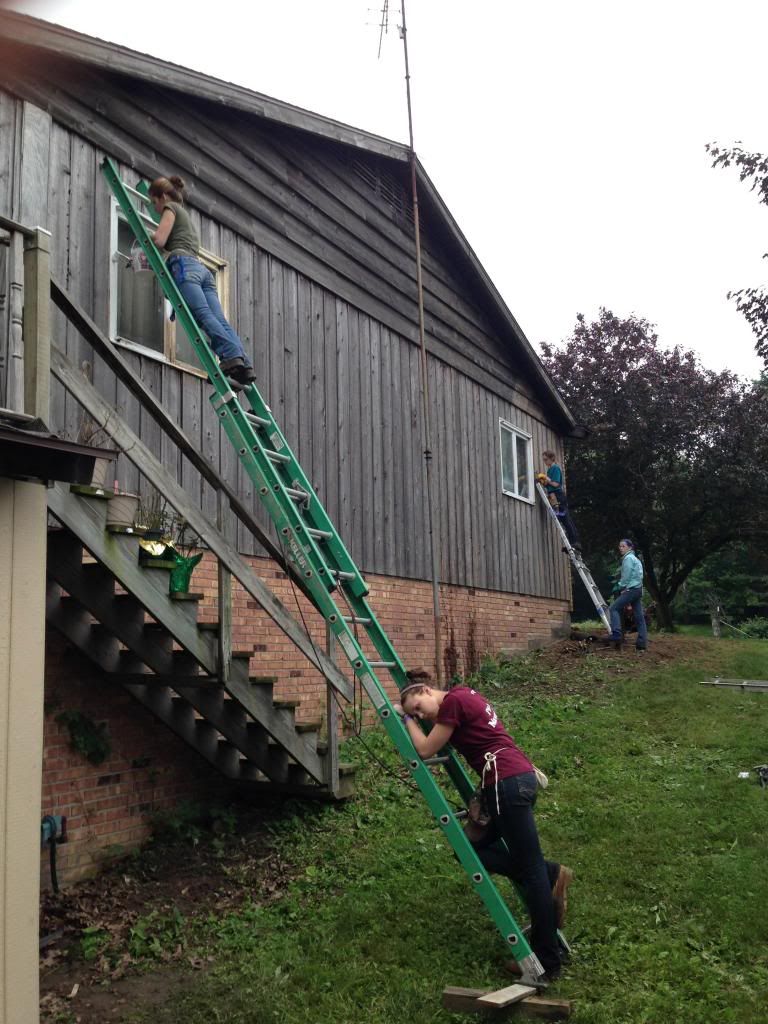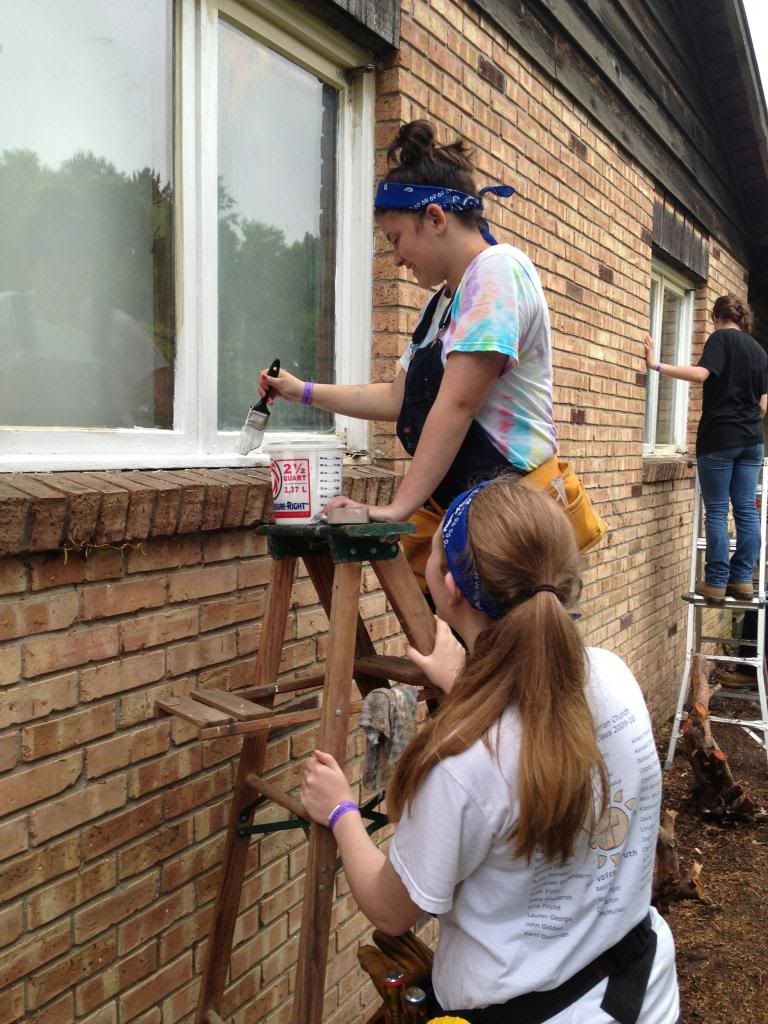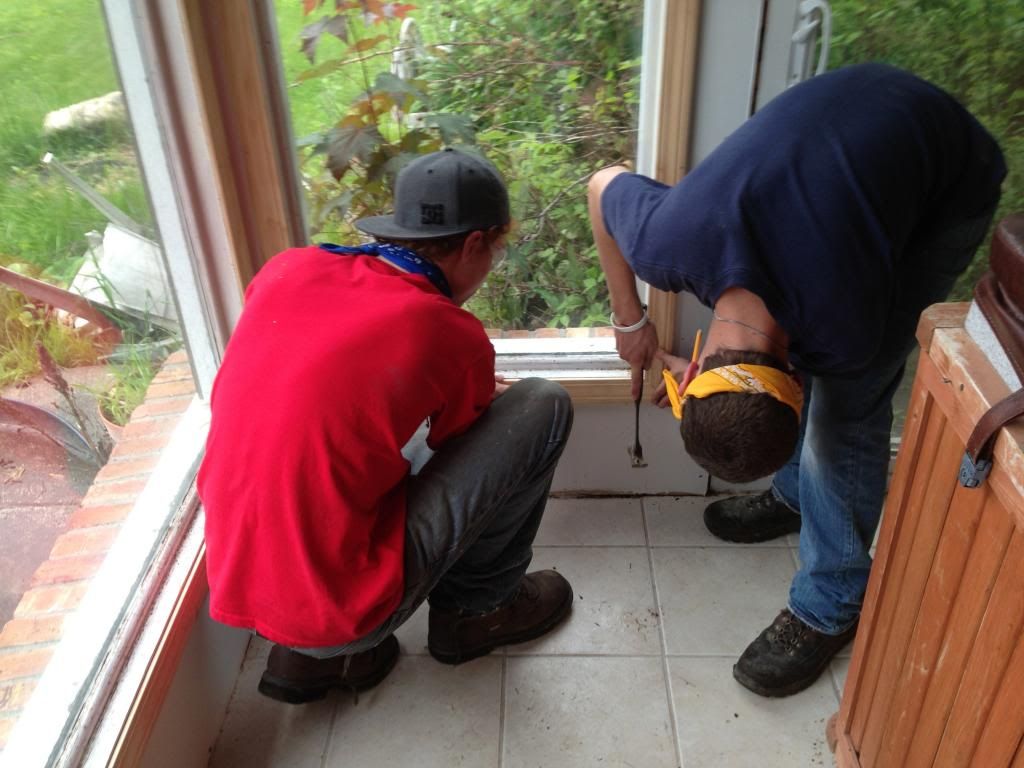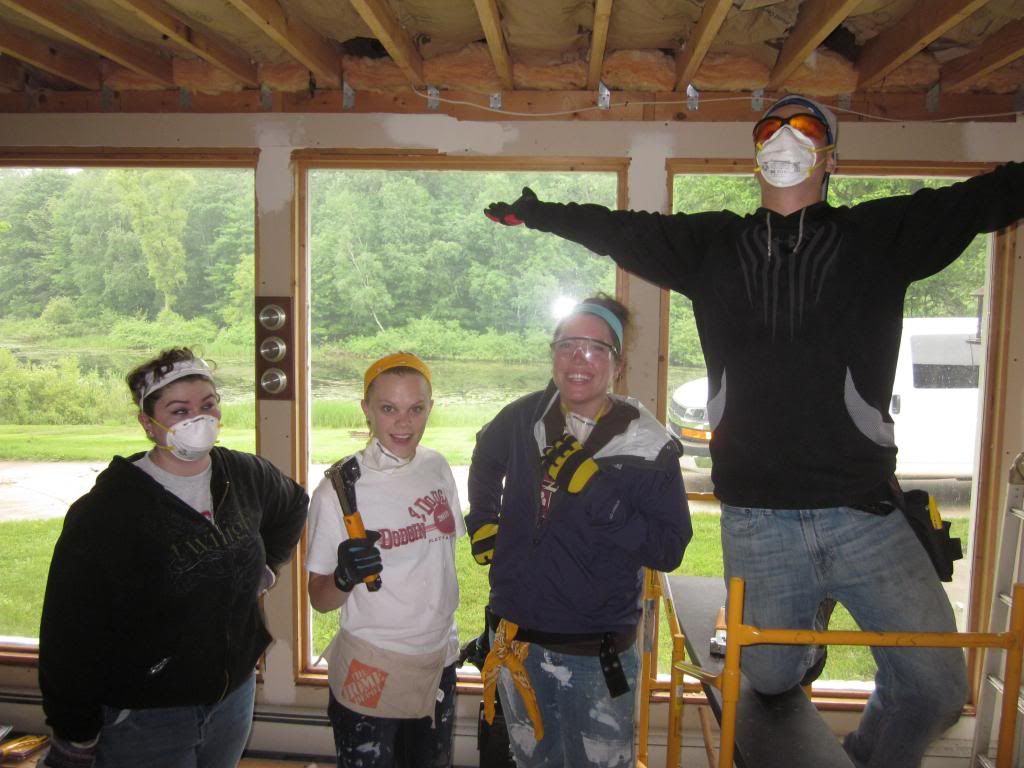 We returned home to shower and get ready for dinner.  This year our cook team has returned!!!  The college provides breakfast and lunch, and then our cooks provide dinner and snacks.  Dinner last night was awesome and included dessert.  We then busted loose with games before the Seniors led us in worship.  Our theme for Monday was Faith.  We had three seniors talk to us about how their view of faith has changed over the years.  We then split into our Small Groups before heading off to bed.